Oliver Beckmann joined Commerzbank AG in 2017 as Head of Business Advisory Sanctions / Group Compliance Frankfurt, Germany. Oliver and his team are responsible for all customer related topics connected to Sanctions and Embargos and support all business units of Commerzbank worldwide in mastering the world of Sanctions and Embargoes. Oliver is an in-house lawyer and accredited German lawyer and has more than 6 years of compliance and banking experience.
Oliver started his career with HypoVereinsbank/UniCredit Group, Munich Germany. He holds a law degree (1st State Exam) from the University of Regensburg and completed his legal clerkship (2nd State Exam) at the Nürnberg Higher Regional Court/Germany.
At university he specialized in Commercial, Corporate and Tax Law while he used his specialization later on in becoming a subject matter expert on compliance in regard to AML, Financial Sanctions and Embargos related questions, especially in the field of Investment Banking and Trade Finance.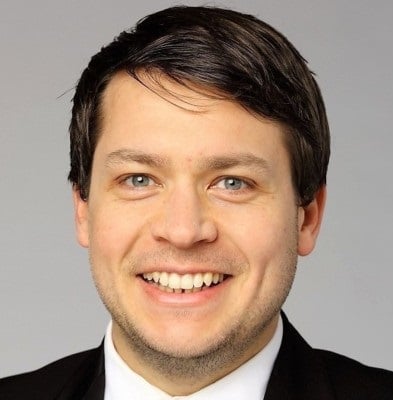 Oliver Beckmann
Chief Compliance Officer & MLRO
Fidor Bank AG