Charlie Steele is a Partner in FRA's Washington, DC office. Charlie is a former senior U.S. Treasury Department and Department of Justice official with more than 30 years of government and private-sector experience in civil and criminal compliance, investigations, enforcement, and litigation matters, in a variety of industries and sectors. For the past several years he has specialized primarily in Economic Sanctions and Bank Secrecy Act/Anti-Money Laundering (BSA/AML) matters.
Charlie's most recent government service was as Chief Counsel for the Office of Foreign Assets Control (OFAC). In that role, he led the team of lawyers providing legal advice and support to OFAC and other Treasury Department personnel in the formulation, implementation, and enforcement of economic sanctions, in furtherance of U.S. national security and foreign policy goals. Prior to his appointment as OFAC Chief Counsel, Charlie served in a number of other senior positions in the Treasury Department: Associate Director for Enforcement in OFAC, Deputy Director of the Financial Crimes Enforcement Network (FinCEN, the U.S. Government's principal BSA/AML agency and the U.S. FIU), and Deputy Chief Counsel in the Office of the Comptroller of the Currency (the primary U.S. supervisor and regulator of national banks, federal savings associations, and federally licensed branches of foreign banks in the United States).
Before joining the Treasury Department, Charlie served in the U.S. Department of Justice for 21 years, including as Chief of Staff in the National Security Division, FBI Deputy General Counsel, Chief of Staff to the FBI Director, and Assistant United States Attorney (federal prosecutor) in the District of Columbia and in Phoenix, Arizona. In these positions, he worked on a broad range of complex white-collar and national security investigations, prosecutions, and other matters. As a prosecutor, he conducted 27 jury trials, dozens of contested and evidentiary hearings, and several appeals in the Courts of Appeals for the Ninth and District of Columbia Circuits. He has also worked in the private sector at international law firms and a global consulting firm in the areas of Economic Sanctions, BSA/AML, Financial Crimes, and Anti-Bribery and Corruption.
Charlie earned his JD from the Georgetown University Law Center and a BA in economics from the University of Virginia.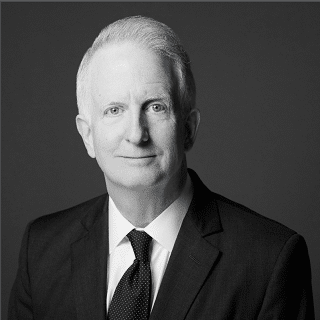 Charlie Steel
Partner
FRA's Washington, DC office