19th Annual  
UK AML & Financial Crime
Seminar

24 - 25 April 2023

Held hybrid – Hosted by Herbert Smith Freehills, City of London 
We are delighted to share a stellar line up of distinguished expert speakers for 19th Annual UK AML & Financial Crime Seminar 2023.
Government & Law Enforcement Speakers

Andrew Wigston
Head of Financial Crime Specialist Supervision Dept
FCA
Ant Parham
Head Sectoral Measures, Sanctions Directorate
FCDO
Carol Smit
Executive Secretary
AML/CTF
JMLSG
Colette Best
Director of Anti-Money
Laundering
SRA
Emma Luxton
Head of Proceeds of Crime & International Assistance
Serious Fraud Office
Lynsey Lauer
Deputy Director, Lead of UK Economic Crime Plan
Home Office
Luke Jewell
Head of Sanctions Enforcement
OFSI
Maria Hannan
Deputy Director, Criminal Finances & Asset Recovery
Home Office
Matthew Ray
Deputy Director, Corporate Law & Transparency, Dept
BEIS
Michael Hopmeier
His Honour
Judge
Southwark Crown Court
Simon Welch
National Coordinator
NPCC
City of London Police
Aaron Elliott-Gross
Head of Financial Crime
and Fraud
Revolut
Adriana Beer
Head of AML
HSBC UK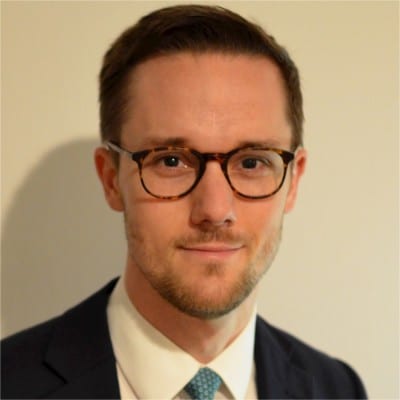 Alex-Brenig Jones
Head of Financial Crime Insights
NatWest Group
Alex Pillow
Director
KYC Strategy
Moody's Analytics
Amy Bell
Head of risk and
compliance
QualitySolicitors
Anu Ratan
Global FCC Strategic Initiatives Lead
Bank of New York Mellon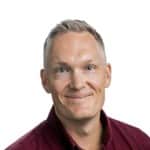 Charles Brown
Head of Community
Financial Crime
Blackdot Solutions
Chrisol Correia
Head Financial Crime Risk Management
Facctum
David Robertson
Head of Financial Crime
AML
Beazley
Donald Toon
Head of Financial Crime Threat Mitigation & Strategy
NatWest
Emma Oettinger
Head of Financial Crime
and Risk
Ashurst Risk Advisory
Evan Benge
Financial Crime Manager & previously at FCA
Coinbase
Jill Lorimer
Partner
Investigations
Kingsley Napley LLP
John Stephens
Legal Counsel, Financial Crime
Barclays Bank
Kurt Rowe
Group Head of FC & UK & Int'l Head of Data Protection
Intact Insurance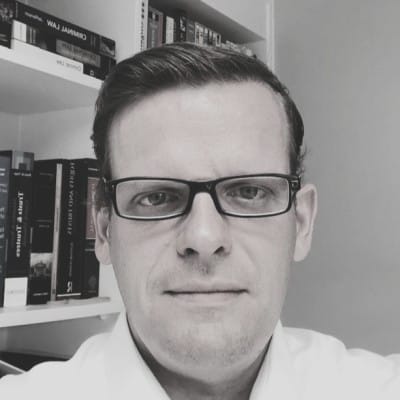 Mario Menz
Head of Compliance and MLRO
Ghana International Bank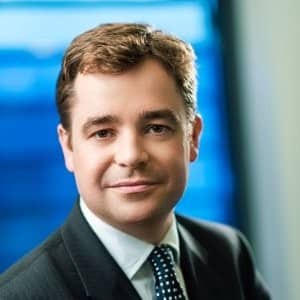 Marcus Thompson
Partner
Litigation
Kirkland & Ellis LLP
Marcus Peckham
Senior Advisor Trade Finance, Business Line AFC
Deutsche Bank
Matt Smith
Head of External
Affairs
Betknowmore UK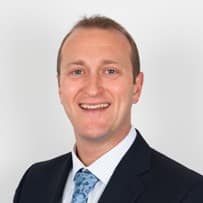 Neil Isherwood
Compliance SME & Sales Strategy Leader
Dun & Bradstreet
Neil Tyson
Fraud & Financial Crime Specialist
Rightway Compliance
Nicola Dunleavey
Head of Investigative Reporting
HSBC UK
Mike Casey
Partner & previously at U.S. Federal District Court
Wilson Sonsini Goodrich 
Norma Campbell
Head of Digital
Compliance
Betfred

Paul Laffan
Head of Financial Crimes Compliance EMEA
State Street
Paula Murphy
UK Business Development Manager
Mindway AI
Peter Dale-Skinner
Head of Monitoring and Assurance, FCC
Lloyds of London

Rachel Sexton
Partner and UK Head
of Risk Advisory
Ashurst LLP
Rob Cutler
Chief Growth Officer & previously at ING
EFI

Ronya Naim
MLRO and Head of Financial Crime Compliance
ClearBank
Richard Dunmall
EMEA
Head of Sanctions
SMBC
Richard Lowe
Nominated Officer &
previously at NCA
Santander
Shahmeem Purdasy
Head of the Financial Crime Team
Bank of China
Suzie Ogilvie
Global Head of Financial Crime and Sanctions
Freshfields
Will Monk
Chief Product
Officer
Napier
Wolfgang Berner
Chief Technology Officer
and Co-Founder
Hawk AI
Zia Ullah
Partner, Head of Corporate Crime and Investigations
Eversheds Sutherland
CPD Points
Please complete the registration form to confirm your place. For enquiries, including PO. numbers and multiple bookings, contact us at events@amlpforum.com
Discount Offers
Member fee applies to those who have a paid membership and to academics, government, law enforcement & charity delegates
Bring 2 or more delegates – receive a 10% discount
Book both the Seminar & Masterclass – receive a 10% discount
ICA, ICM, ACCA, WMBA members receive a 10% discount (non-members only)
*Discount offers cannot be combined e.g. if you are eligible for a member discounted fee, you cannot claim additional discounts.